New Alumni Newsletter!
We are thrilled to share the latest issue of the Rivendell Alumni Newsletter. Please take time to peruse and respond with feedback, news, suggestions for future articles, ideas for a creative name for the newsletter, and more!
Tending the Heart of Virtue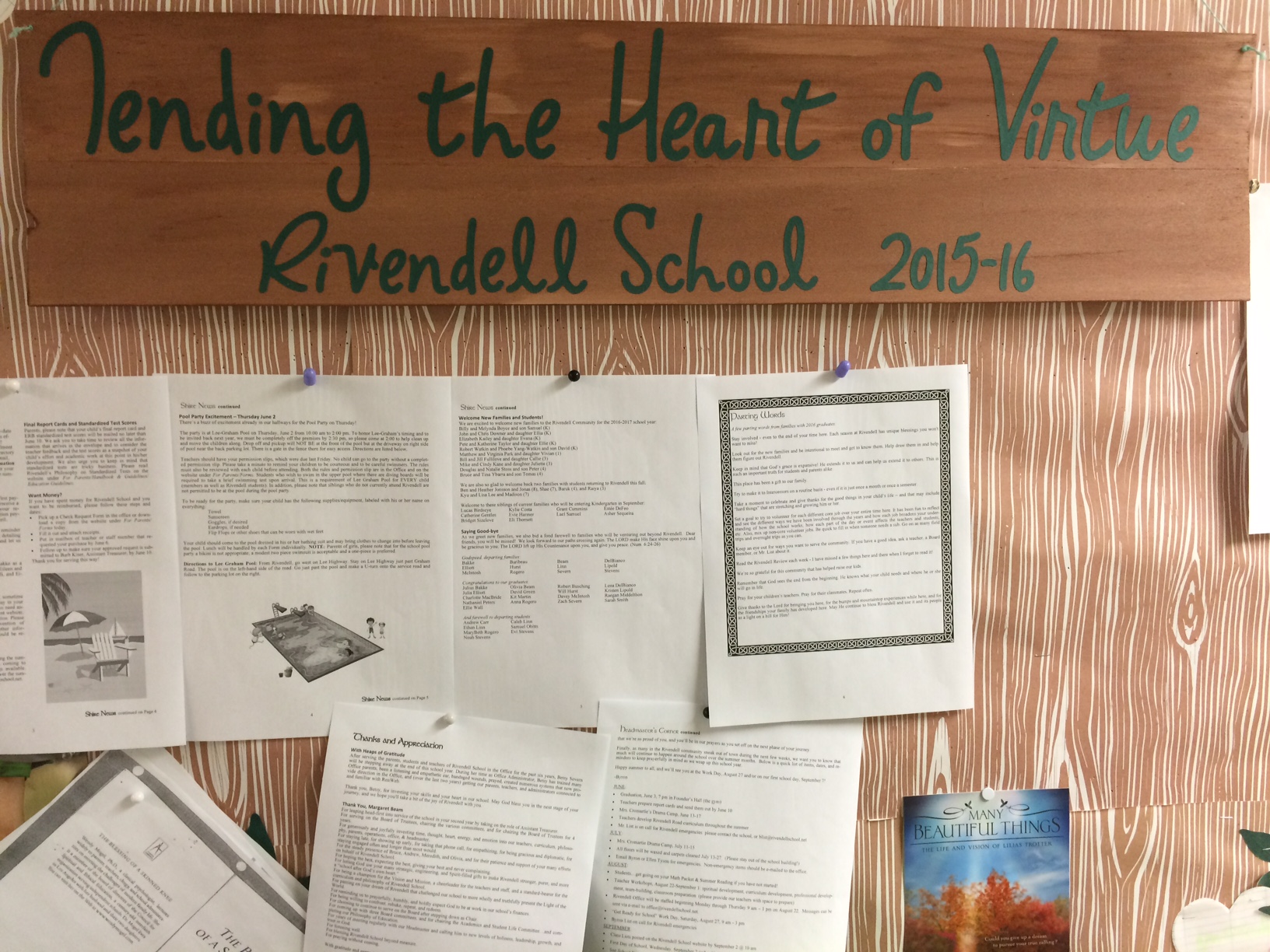 If you stopped by Rivendell during the 2015-16 academic year, you may have seen this bulletin board highlighting the theme of the year, "Tending the Heart of Virtue." But did you notice that the hearts that make up the border are cut out of old library cards? At the 2015 Building Work Day volunteers helped prepare for donation some books that had been culled from the school's collection. The cards recording who had checked out each book were headed for the recycling bin...but were rescued and made a fun, nostalgic display. Do you recognize any of these books or students/faculty who checked them out?